Looking for creative agencies from London that deliver extraordinary work? As we pay close attention to what happens in the digital world, we've decided to create a little shortlist of interesting, London-based agencies.
It's a part of our quest on making it easier for small businesses, start-ups, as well as established companies to easily find creative agencies in the UK.
In our last article, we've summed up 30 London accelerators, business incubators and VCs – make sure to check it too, if you're about to start a business in the UK.
Let's now take a closer look at 10 agencies we found interesting.
Creative Agencies from London
1. Crowd
From SEO and PPC to branding, web build and advertising, Crowd provides all sorts of marketing to help companies grow their audience, sales and brand awareness.
One of their projects that drew my attention was a video of eco creature, Ekko. It's a perfect example of how diverse, colourful, entertaining, and authentic designs for kids can be. Ekko helps to raise the problem of plastic in the oceans, using animation to convey the message.
You can see the results on the Earth's Ekko website.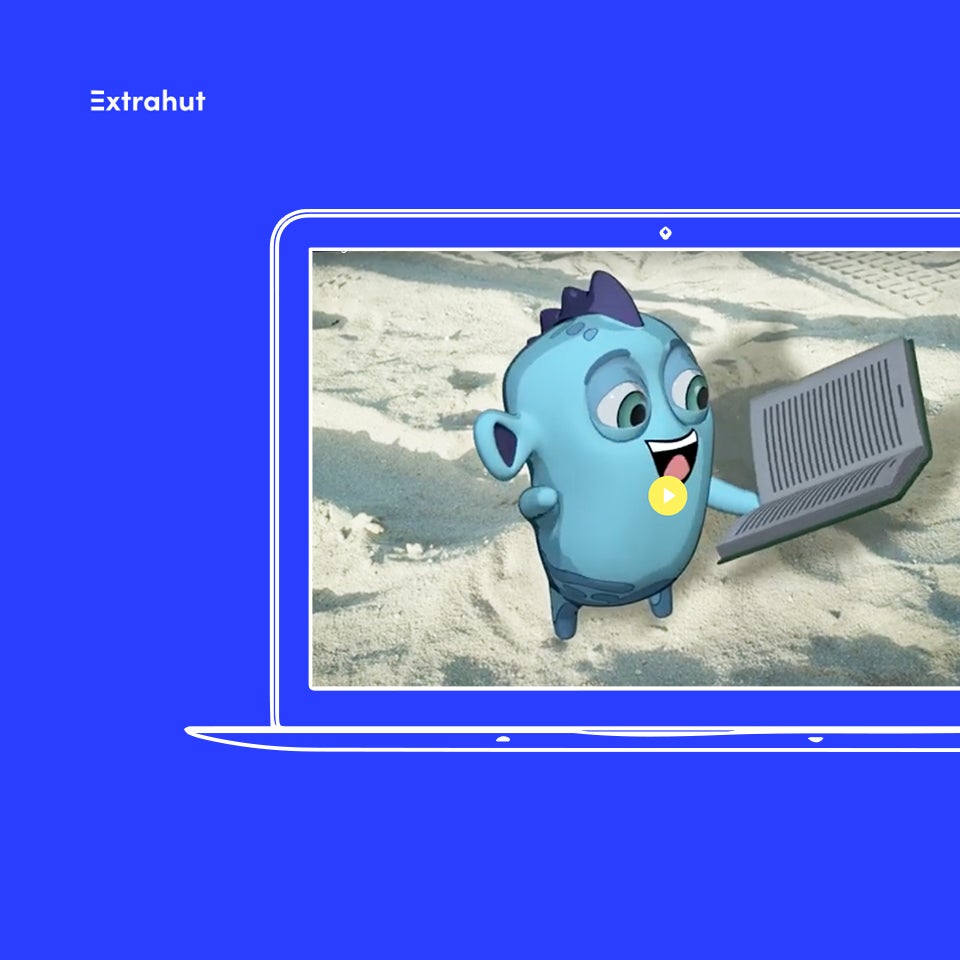 2. Tangent
If you want to create a digital product that stands out from the competition, Tangent surely know their craft. They are an independent digital agency focused on creating successful products.
One of their products is the El Bot, a Campaign Tech Award-winning, AI-powered chatbot. With a theme strongly inspired by Stranger Things, it's meant to make chatbots interesting again.
3. REO Digital
Combining research, strategy, design, and experimentation, REO digital agency helps companies create better digital experiences.
One of their success stories is increasing revenue for Reiss, resulting in its growth by 9.64%. In an online business world, this kind of growth is significant and clearly shows how important digital experience is to attract users and convert them into clients or customers.
4. Delete
Delete is a digital agency helping client reimagine their brands. From digital strategy, user experience, to marketing, they offer solutions to transform any business digitally.
A project of theirs I particularly like is a showcase created for Save the Children's Signature Programmes. A responsive website delivered by Delete helps to raise awareness of the work charity does by sharing narratives that connect with viewers on an emotional level.
5. Beyond
Have you ever visited Warner Bros Studio Tour London - The Making of Harry Potter?
Beyond, a London-based design agency, co-created a new version of the studio's website, implementing automatic chatbot able to react depending on the behaviour of the user. That's an interesting example of an intuitive user interface that responds to inquiries in real-time and provides essential information about bookings, schedules and special events.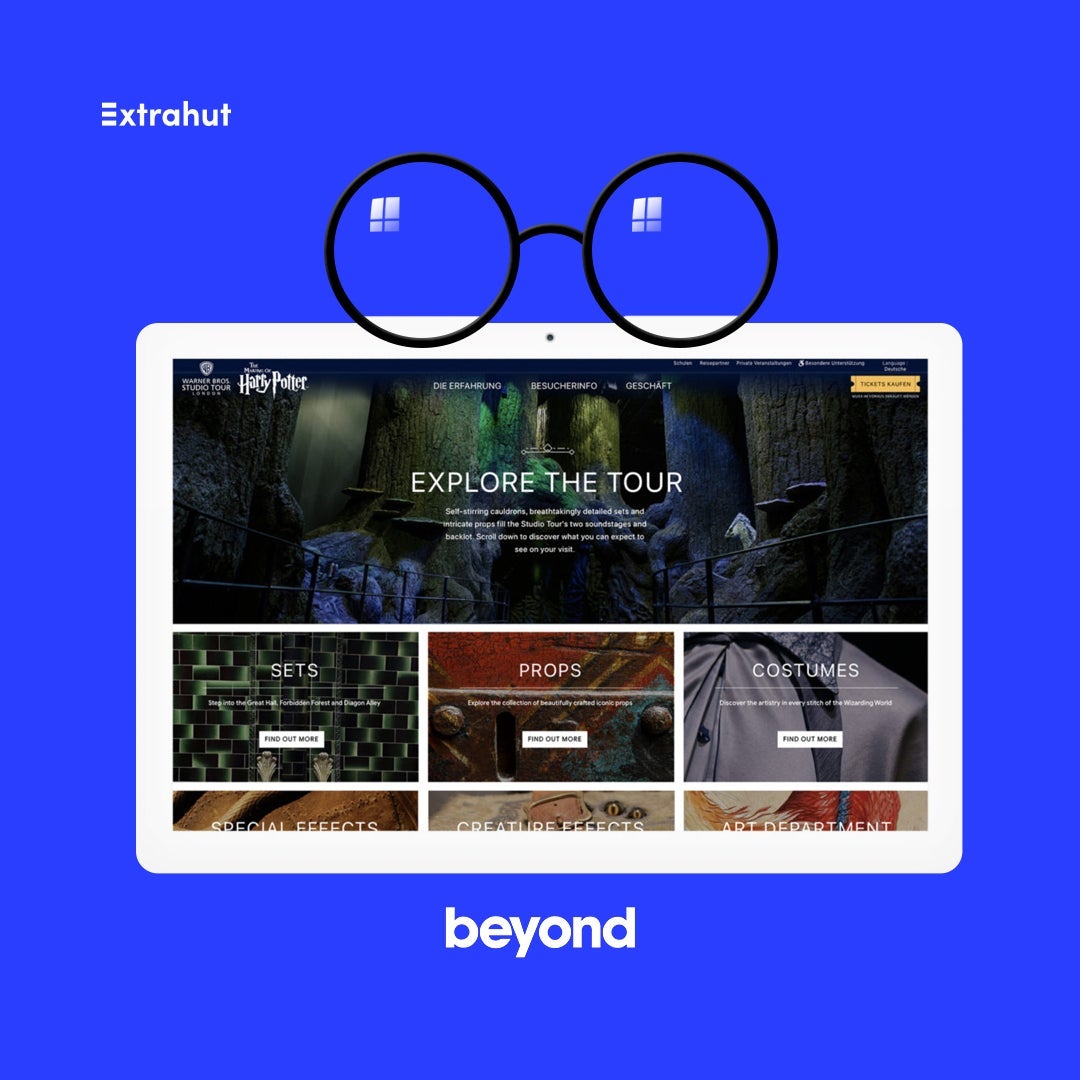 6. Cyber-Duck
Cyber-Duck helps businesses face the opportunities of digital transformation. Using user-centred design, data and technology, they helped institutions such as Bank of England or Cancer Research Technology and Heineken.
For Bank of England, for example, Cyber-Duck created a content strategy, and user-centred design for their website, winning Cyber-Duck the Agency Team of the Year at the Wirehive 100 Awards.
7. Appetite Creative
Appetite Creative is a multi-award-winning creative technology company, offering digital marketing services for B2B and B2C companies. They provide clients like Waldorf Astoria and British Airways with programmatic data-driven digital intelligence.
8. Foolproof
Another company focused on creating value for users with the power of digital experiences is Foolproof. Focusing on experience design, they create digital products and services user experience strategy and vision, helping companies grow.
One of their latest work is a Fleet Management platform for Shell, deployed globally across 39 markets and used by millions of users.
Summary
This is for sure not ideal, complete list of London agencies – far from that! But this is, as I mentioned at the beginning, definitely a good shortlist for you to start researching possibilities to grow your product.
Whether you need to improve the digital experience of your product, create a stunning UI, or find a way to market the product to the users, these agencies may help you achieve your goal.