The transition of AR from an entertaining fad to a real value-add for a variety of businesses has been slow. Starting with Facebook Messenger add-ons that beautify faces when chatting with friends, virtual reality and AR-based apps have come a long way in empowering business applications.
Although the technology has been available for some time and is focused on providing a quality user experience, augmented reality design solutions have not been treated seriously to deliver meaningful solutions until after the COVID -19.
In this article, we present 5 areas where AR apps are thriving thanks to the new face of the post-pandemic world.
What are Augmented Reality apps?
AR is defined as an active experience enhanced by virtual simulations of an audiovisual nature. That is, objects in the real world are enhanced by an overlay of digital information, resulting in a blend of reality and virtual reality. The best way to illustrate the rough definition is with a tangible real-life example.
Imagine being stuck at home during the worst period of pandemic isolation. At that point, no one knew that remote work, remote learning, and even remote travel would become commonplace in the post-pandemic world. At that point, the ability to virtually try on clothes, inspect household appliances before buying them, or even take virtual visits to museums and parks proved to be a real godsend.
Get to know AR in business applications
Did you know? According to IBM COVID-19 and the future of business report, the COVID-19 epidemic has driven digital transformation for 59 percent of companies surveyed.
Augmented reality (AR), as well as virtual reality (VR) applications are becoming more popular these days, even though many countries loosen restrictions and employees return to real-time office space. Experiences range from visualizing home furniture in a virtual environment to digitally reviewing fashion brands. Immersive AR design, once considered a curiosity, has quickly become a must-have technology for retailers.
Do not hesitate any longer and take the plunge into the unknown augmented reality world.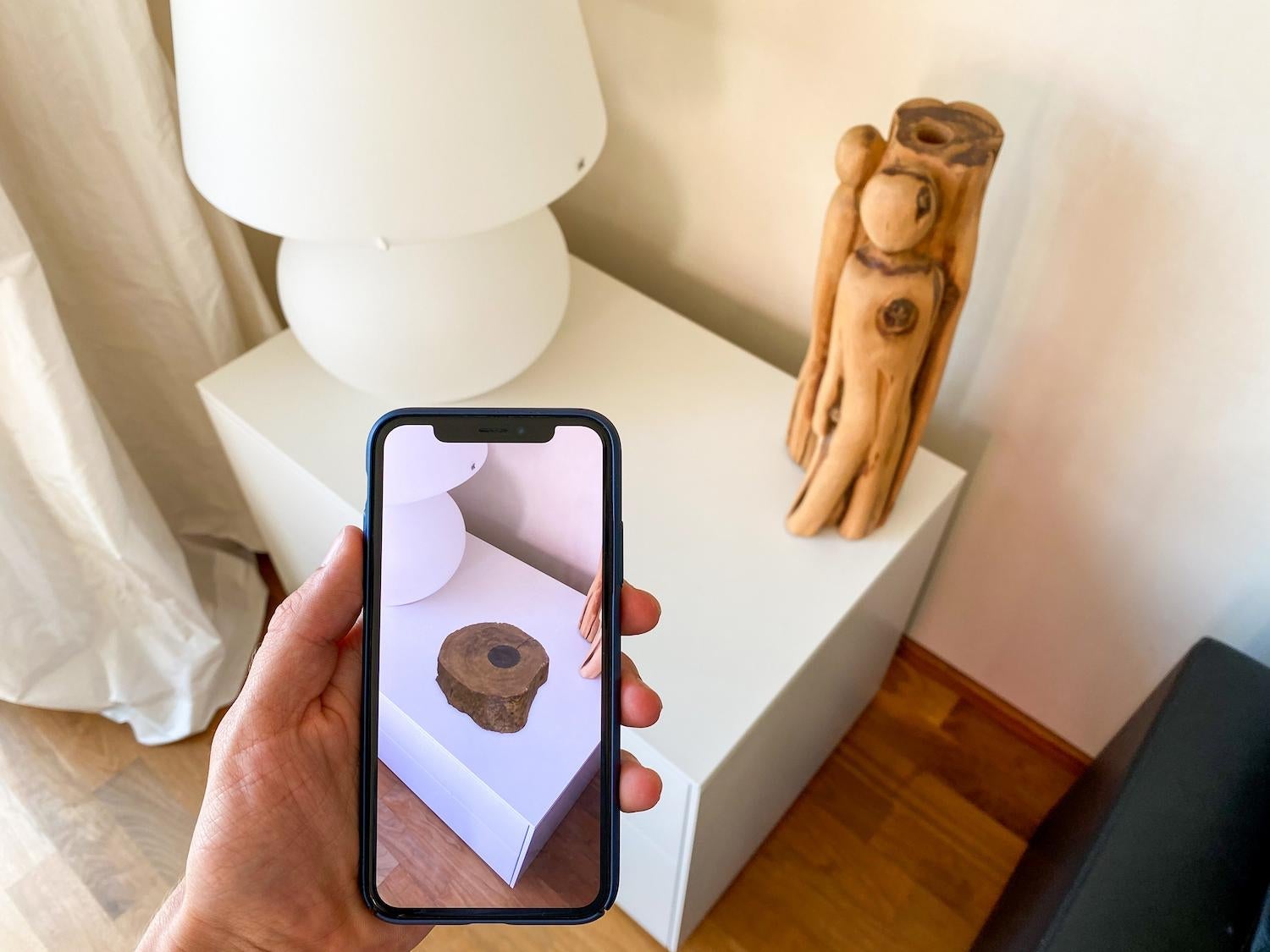 Office Management
Touchless technologies are critical for businesses as they seek to avoid frequent touch points in the workplace. Employers are now opting for apps that allow employees who need to work in the office to reserve desks and rooms avoiding unnecessary contact at the front desk through swipe cards and buttons. Such mobile applications help limit employee contact in the workplace during the worst of the epidemic and beyond by using augmented reality technology that can be detected by a smartphone application. Office workers can avoid interaction with any objects other than their own smartphones.
Augmented Reality closets
The fashion sector continues to suffer from the epidemic and increased closures. Retailers are beginning to use augmented reality technology to enhance the online shopping experience with user friendly virtual storefronts. It seems like we are starting to live in the future. Users can try on clothing, eyewear and even cosmetics during the closure in a virtual environment via an AR-based phone app. Recently, online fashion retailer Asos used augmented reality software called "See My Fit." After scanning and analyzing the user's size, it previews a model in 16 sizes to fit the cut of the clothes in question.
B2B industry solution
For many manufacturing and assembly companies, trade shows are the most important days on the agenda. One of the most notable augmented reality ideas for the age of pandemic helps showcase complicated equipment - even in the age of social isolation. Users must point their mobile phones at the AR marker to view the device from any angle. This allows potential buyers to take a closer look at the virtual world environment and make a thorough decision before signing the purchase contract.
Virtual Reality of Real Estate
One of the most creative industries taking advantage of the AR trend is real estate. Explore augmented reality apps that allow commercial real estate agents to advertise and test their listings and customers to preview potential buildings. Take the example of Vera, a computer vision technology for businesses that transforms real estate into smart buildings. Through very accurate three-dimensional renderings, the app allows real estate agents to display specific buildings in digital form. Another AR app was developed by Sotheby's to help buyers see their spaces as virtual objects. It allows buyers to select an interior design by experimenting with color schemes, lighting palettes and furniture in AR experiences.
Augmented reality design solutions
AR design, once dismissed as a curiosity for the rich or an entertainment tools, have seen increasing acceptance and wider application in recent years. As quarantines and restrictions become more common in today's world and bring communities to a halt, augmented reality apps offer companies ways to meet business needs in a new, disorienting reality that we all have to figure out for ourselves.
One thing is certain: their growth could pave the way for new technological developments and open up additional opportunities for successful AR experiences in business software solutions.