Our two companies cooperating with each other have prepared a system for conducting laboratory determinations using HoloLens glasses.
But let's take a step backwards before we take a huge leap forward.
What is augmented reality (AR)?
As defined by technopedia.com augmented reality is a type of interactive, reality-based display environment that takes the capabilities of computer generated display, sound, text and effects to enhance the user's real-world experience. Augmented reality combines real and computer-based scenes and images to deliver a unified but enhanced view of the world.
Augmented reality (AR) is much younger than virtual reality, but it is used in various areas of science and business e.x. medicine, automotive, trainings, museums and marketing. We used it to help great companies save time of their workers and increase safety during laboratory determinations. We find the idea of using augmented reality very fresh and innovative.
The challenge
The challenge was taken up and that's what we learned while working on Holo4Labs in terms of AR interface design.
Lesson 1. Analyze
Remember to thoroughly analyze the processes to be implemented with the help of new technology and transfer them to design - without it, there is no way that the process is legible for your users. Take care to support them at every step. Put them in front of clear choices and prevent them from making a mistake.
Lesson 2. Contrast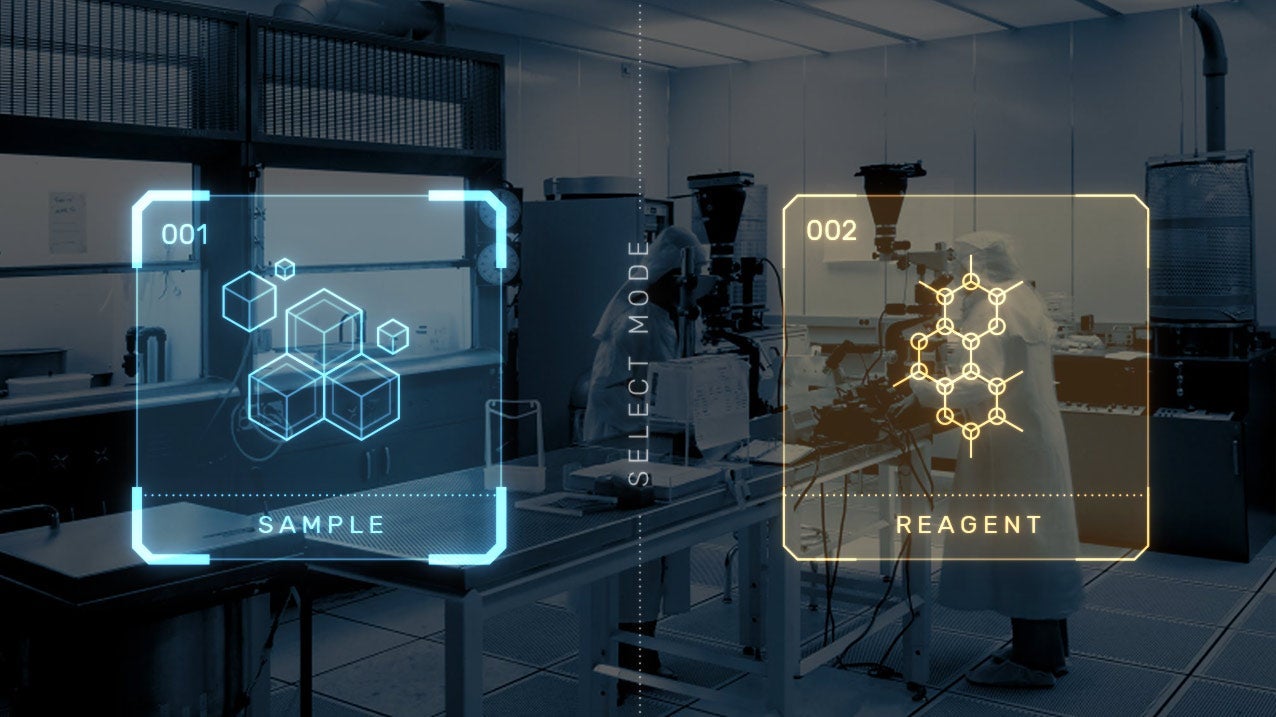 Contrast is a key word to great visibility and understanding on what the interface presents - you can either aim for the highest possible contrast (this will proof your UI against brightly lit environments) or adjust the content's contrast to the lighting conditions your app will most likely be used in.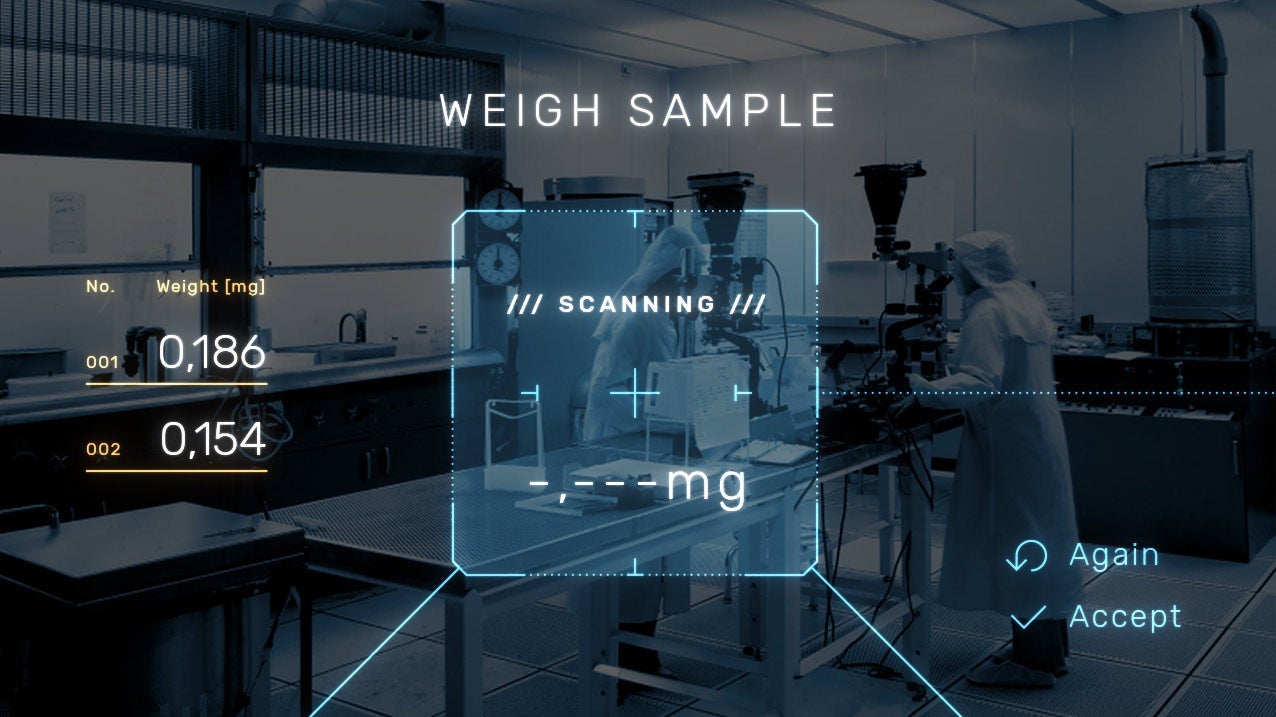 Lesson 3. Black on white
Use white on black for optimal legibility because Holo4Labs uses additive displays, black shown by itself will appear transparent. Remember to place black objects before a lighter-colored background.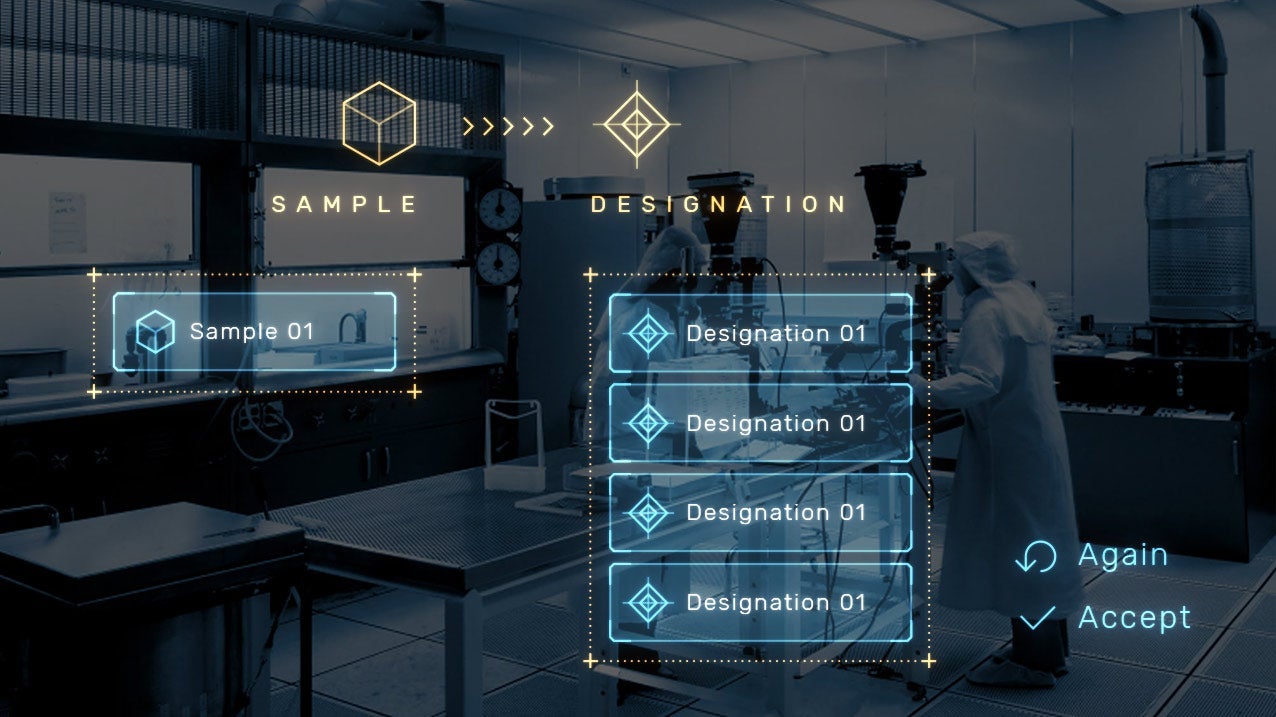 Lesson 4. No text is too big for HoloLens
Avoid putting large amounts of small text in a fixed position in user's field of view - the beauty of HoloLens is that if you can't read something because the text is too small, you can always walk closer.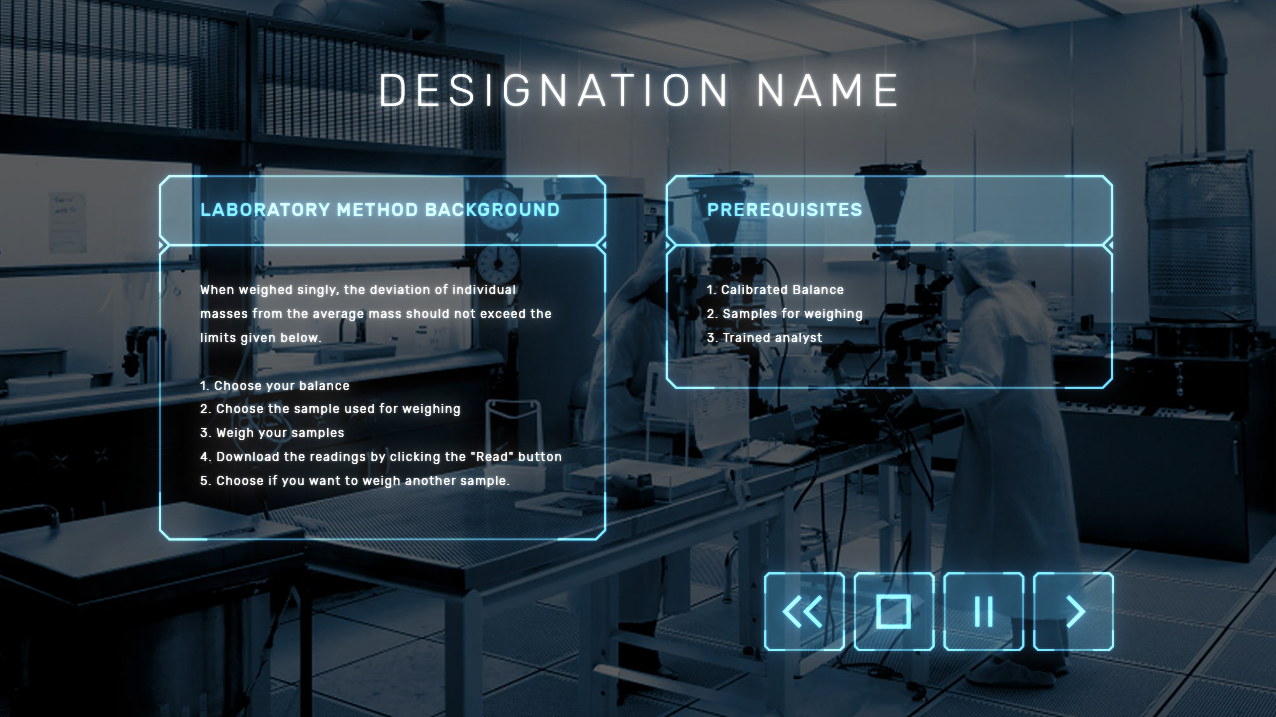 Lesson 5. Testing, testing, testing
Test your visuals on an actual device - because of the nature of holographic displays, you can not really tell what the final effect is going to look like until you see it on a real HoloLens, ideally in different lighting conditions and contrast settings.
Holo4Labs pioneers Mixed-Reality with LIMS - ensuring lab worker accuracy, time conservation, and potentially saving lives. You can further discover Holo4Labs' features in Paweł Gawkowski's article Holo4Labs – Wear Accuracy, Safety, & Confidence.
Find out more about the project at holo4labs.com.
Find out more about Solution4Labs and how they implement laboratory management systems.
Find out more about SoftwareHut and how they combine the practical know-how of software development with IT project management skills.
More info and updates on Microsoft HoloLens on Youtube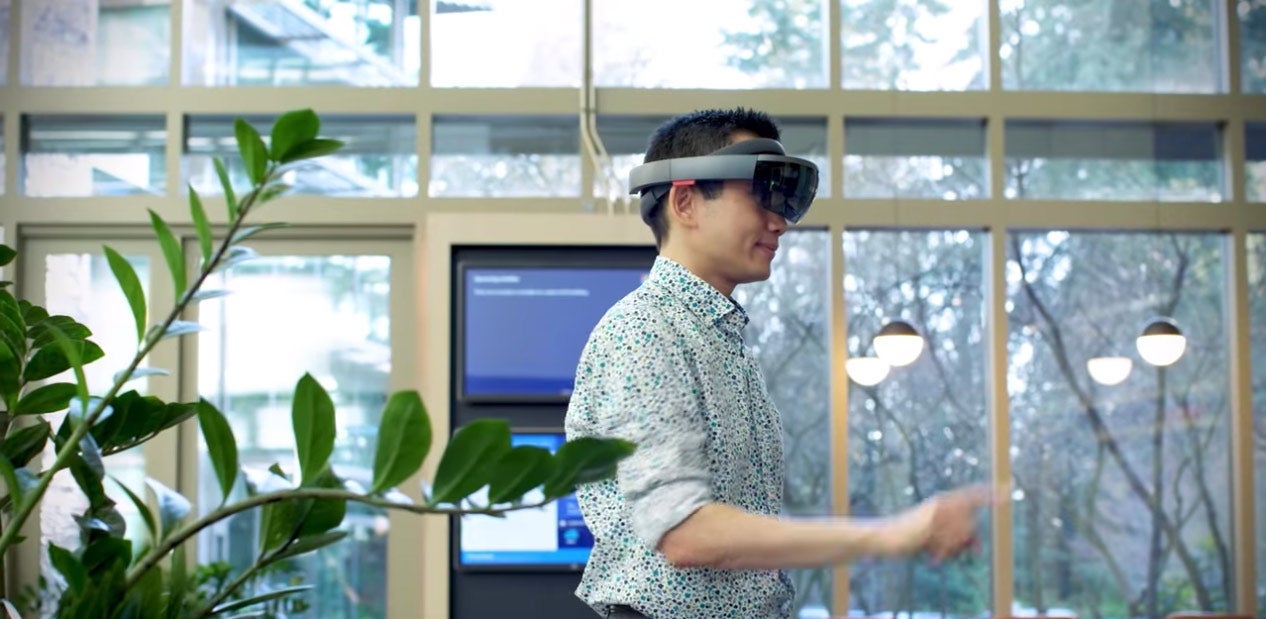 /A