Have you ever abandoned a website because it took too long to load, or the navigation was confusing and unintuitive? Have you ever got frustrated because the website that you wanted to access quickly was not optimised for mobile devices?
Well, no need to tell me more, I feel you. I was there many times, and so were many other users. And many of them decided never to access the website again.
The statistics leave no doubt: bad UX result not only in clients' dissatisfaction and occasional complaints; it usually makes them abandon the website. According to TechJury, shocking 88% of online shoppers say they wouldn't return to a website after experiencing bad UX. Moreover, Finances Online data shows that 94% of users mention bad web design as a reason for not trusting some websites.
Your website or app is your flagship. Don't let it sink.
Benefits of Good UX to Your Business
It's quite obvious that bad UX can scare away even the most devoted and patient customers. At the same time, a good one can bring unbelievable benefits.
According to Forbes, a well-designed user interface could raise a website's conversion rate by up to 200%, and a good overall UX design can bring this number up to 400%. The numbers speak for themselves; good UX works as your best advertisement. Not only does it attract potential clients but it also makes them complete your desired goal.
Moreover, investing in UX can prevent some future problems, such as usability issues. Designing UX is based on research, analysis, and testing, and it can minimise the risk of potential complications. It's always better to be safe than sorry and prevent any possible bugs from happening. Don't risk losing the clients because of the first negative impression.
Also, never underestimate the power of word of mouth. Clients satisfied with the UX are likely to recommend your company. According to research conducted by Esteban Kolsky, 72% of users will tell 6 or more people about good experiences. Not only bad news travel fast.
UX Design Examples
However, what does it take to create a well-designed and attractive user experience? I've chosen a few examples to illustrate some desired features.
1. UI8
Cliché as it may sound, simplicity is the key when it comes to UX. There's nothing more frustrating and unappealing than mess and superabundance of triggers and information.
UI8 focuses on the simplicity of solutions and readability of information. Everything has its place and is organised logically and aesthetically. Moreover, it attracts users' attention with subtle animations. I also appreciate the decision not to use the hamburger menu and not to hide any elements.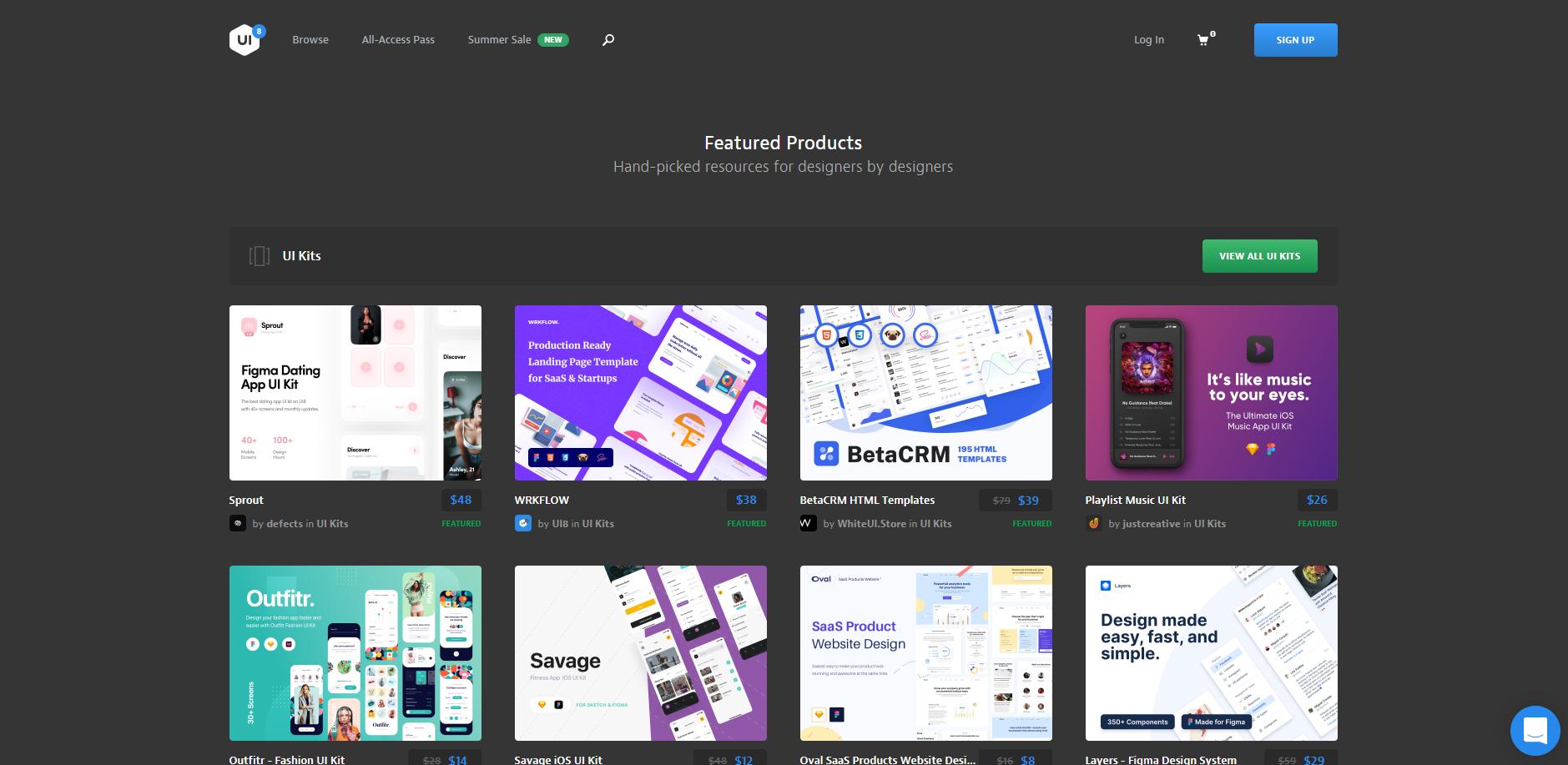 2. Design Files
Once again, beauty lies in simplicity. At least in the case of UX. No one's going to waste their time on forcing their way through a complicated maze of disarranged information.
That's why I appreciate the layout and simplicity of solutions proposed by Design Files. It's well-organised and uncluttered, as well as neatly planned. You don't need flashy elements and aggressive pop-ups to keep the users interested.
3. Digital Ocean
DigitalOcean not only ensures fantastic UX but also presents a great business approach. The website is readable and encourages us to find out more about the company.
As previously mentioned, a website is a company's flagship. Its main task is to show the company's best side neatly and attractively. DigitalOcean's website fulfills its job. It presents users with clearly organised, SEO friendly content. I also appreciate seamless RWD- it looks great on all the devices.
4. DriveTribe
According to Digital Intelligence Briefing, 74% of visitors are likely to come back to your site if it has good mobile UX, and three-quarters of customers will not if it's not optimised for mobile. That's why it's so important not to neglect the mobile version.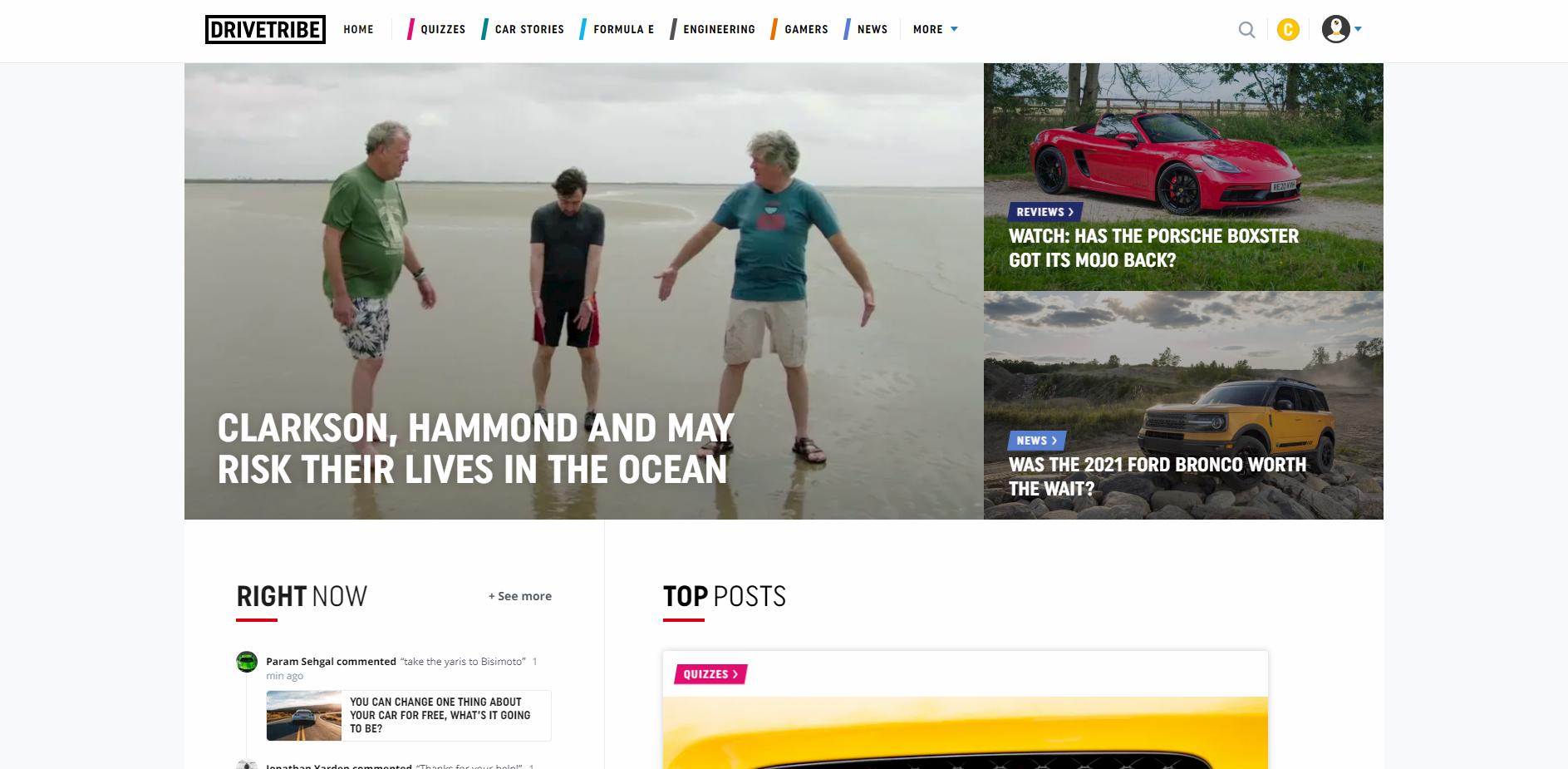 DriveTribe succeeds at making use of the potential of both mobile and desktop. It neatly connects these two worlds, without compromising on any of them.
The Power of Good UX
Never underestimate the power of well-designed UX. Not only does it increase users' satisfaction, but it can also bring benefits to your business.
Good UX works as the best advertisement, and a bad one can ruin your chances of getting and keeping the clients. Don't let them, and your business, down.